Regular price
Sale price
$0.00 USD
Unit price
per
Sale
Sold out
Bulk Gang Sheet Pricing offers an economical solution for printing multiple images on one sheet. Perfect for large orders needing multiples of your image. Customers enjoy free shipping on orders over $200. Get the most out of your print job with this cost-saving option. Having all information on the email will expedite the processing of your request. If you need assistance we can be reached by phone at 904-579-3058. Gang Sheet Pricing is the perfect option for maximizing your money, minimizing the cost of each unit, and eliminating waste on large orders. For busy professionals, it's a great way to get the most out of your printing needs.

Turn around times may vary depending on order size. 
BULK PRICING REQUIRES IMAGES TO BE PRINT READY. 

If you have 3+ of our standard size gang sheets that you create using a design software, not the gang sheet builder on our website your order does qualify for the BULK gang sheet pricing. 

Want to save time? Let us gang your images for you!
We do offer a "Gang My Images" option for a fee based on the amount of images. *
 
1-3 images - $10
4-8 images - $20
9-15 images - $30
16+ images - $40

*Images can be different sizes.
Share
View full details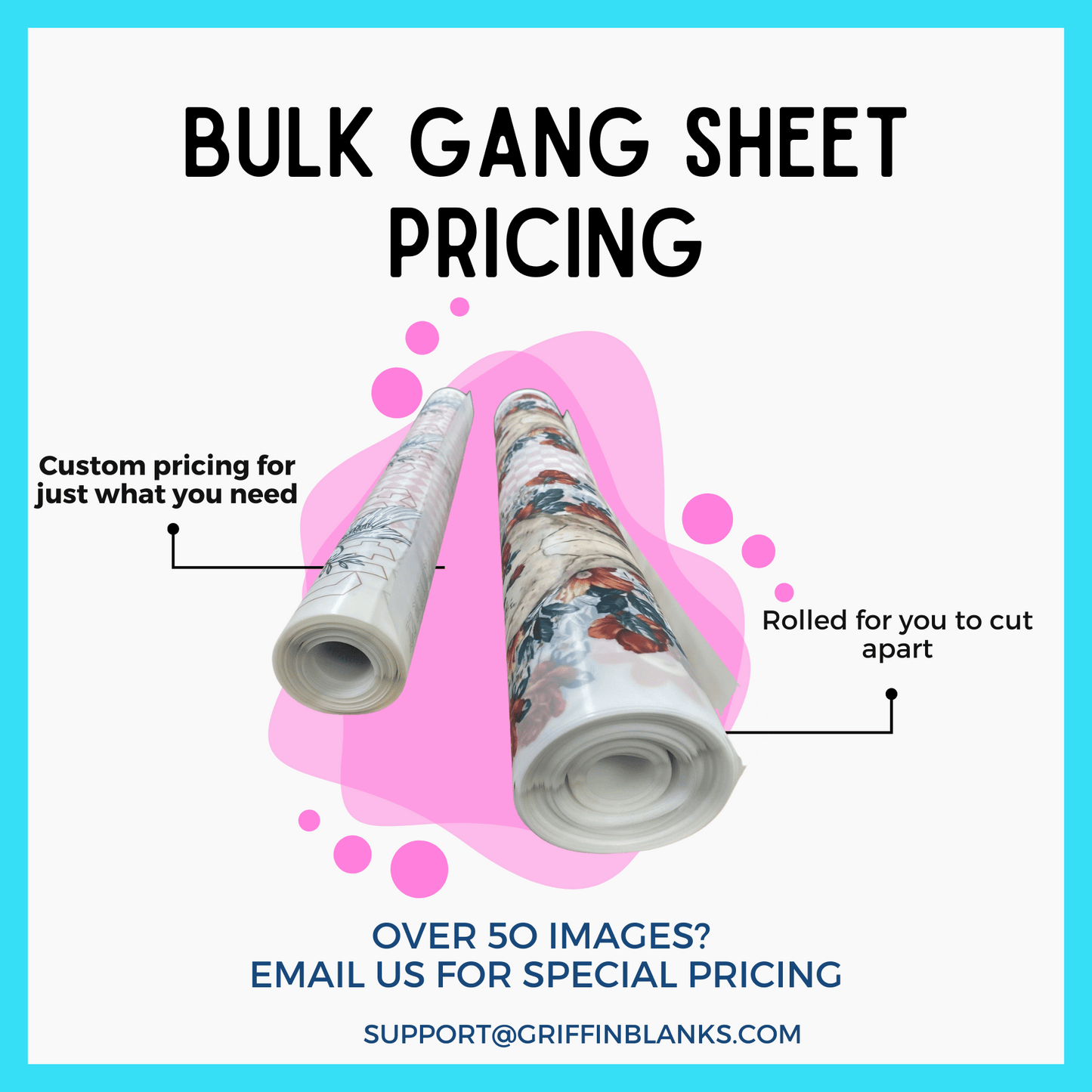 DTF Bulk Gang Sheet Pricing
Great product and great service